Megrette Fletcher is a Pioneer in Mindful Eating
She provides easy-to-use resources and weight-inclusive teaching materials to build strong client relationships and promote sustainable well-being. Training tools and programs are designed for dietitians, diabetes educators, nutritionists, coaches, healthcare professionals, educational institutions, and wellness-focused corporations.
Megrette Fletcher became interested in applying mindfulness to food and eating after she began a daily meditation practice in 1999. Realizing the potential value of Mindful Eating, she teamed up with Fred Burggraf M.Ed, an author/publisher, and created Discover Mindful Eating, published in 2005. The concept of Mindful Eating was beginning. Megrette began to dream of creating a multidisciplinary non-profit organization that would offer a clear set of principles to support professionals to include the concepts of Mindful Eating into new and existing health programs. In 2005, the conditions were right, and Jean Kristeller, PhD, researcher and creator of the MB-EAT program, and Dh. Amala, Director of Aryaloka Buddhist Retreat Center, gathered around a kitchen table to discuss creating The Center for Mindful Eating in 2006.
Megrette Fletcher, M.Ed., R.D., CDCES, is a registered dietitian, diabetes educator, and Mindful Eating expert. She graduated from the University of Rhode Island and received her master's degree in nutrition education from Framingham State College. In 2000, she obtained her CDCES.
In 2018, she created the professional education company Inclusive Diabetes Care. The mission and vision of the IDC is to help professionals and organizations understand the basic needs of inclusion using the IDC Inclusion Pyramid.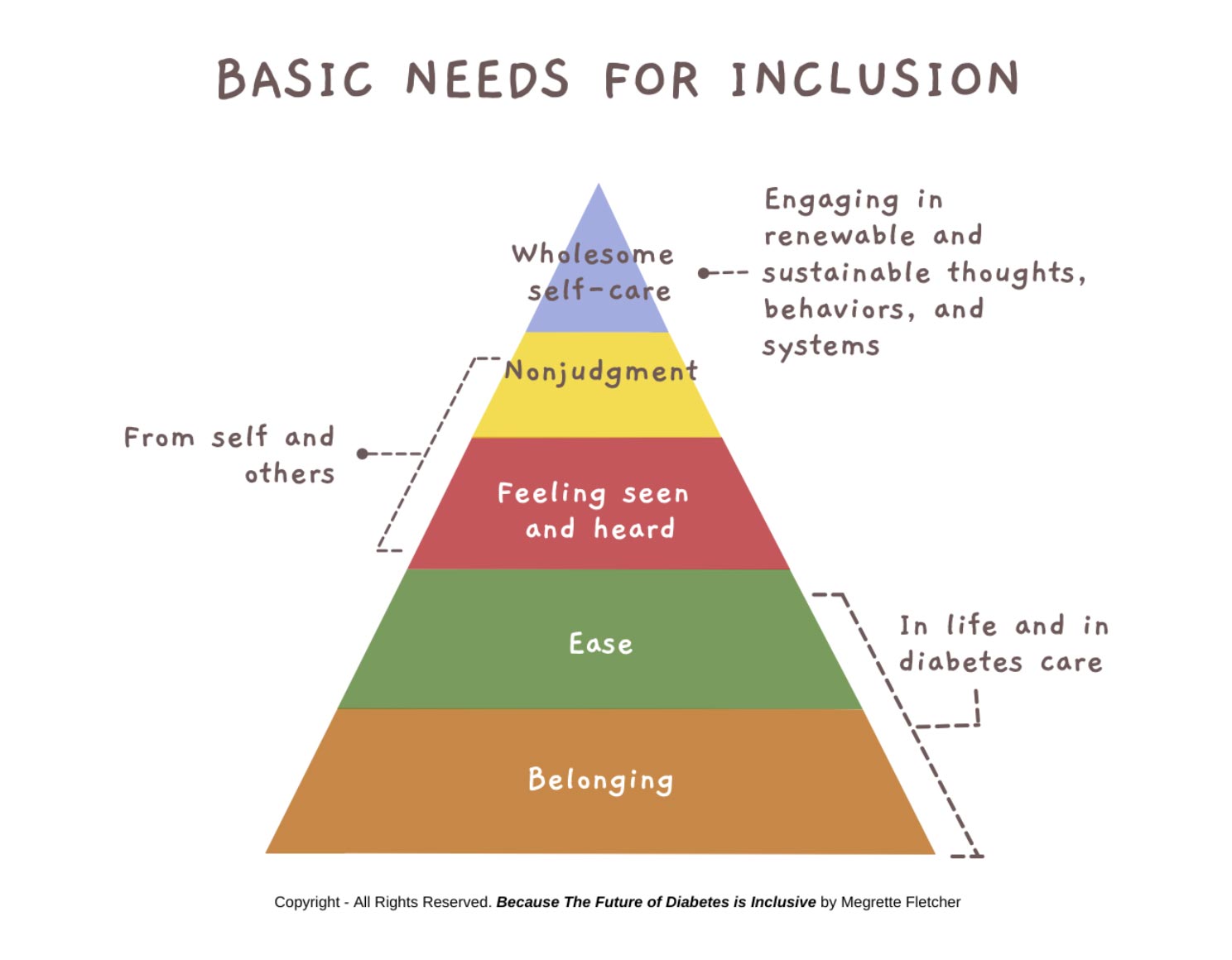 Learn more about Megrette's unique approach by subscribing to Inclusive Diabetes Care. You can also support clients between sessions by recommending No Weight Loss Required newsletter.