Weight Neutral for Diabetes Care has now added to further your skills. WN4DC understands that you have the knowledge you need already. Professional Coaching will help you refine and develop the skill that you have learned.
The way a coach helps you is by asking questions and working with you to tease out that knowledge. Coaching is focused on development.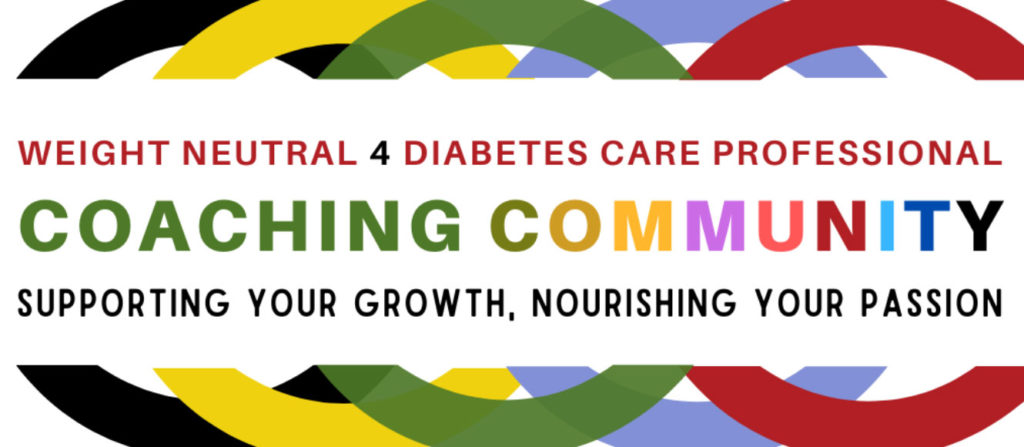 Now you can join other professionals in small group virtual settings and discuss evidence-based weight-neutral practices and real-life applications. Sessions will share resources but will focus on your questions, concerns, toughest cases, and a passion for learning more about Weight Neutral Care! 
The WN4DC Coaching Community is a 12-month service that is only $299. It is broken down into trimesters and with each trimester, new sessions will be available which focus on five topics. 
Weight Neutral Diabetes Care Session – Holly Paulsen
Weight Neutral Motivational Interviewing for Diabetes Care Session – Megrette Fletcher
Disordered Eating and Diabetes Care Session – Holly Paulsen
Mindful Eating for Diabetes Care Session- Megrette Fletcher
Health Equity coaching sessions are included as part of the WN4DC Community to explore how the social determinants of health impact diabetes care.
Doors open August 3rd. We encourage you to sign up for our mailing list so you can learn more and not miss this fantastic opportunity to accelerate using weight neutral diabetes care.