The heart of mindful eating is developing the ability to listen to your own inner wisdom. This is typically done in meditation by being quiet, slowing down and noticing what arises for you. In business, there are big benefits that come from engaging in regular reflection. But because we can't expect our clients to sit in meditation with us, there has to be way to capture and organize your wisdom. Enter 'The Thought Compass', an activity that comes from The Core Concepts of Mindful Eating that can uncover what worked in 2019 and what you want to carry forward in 2020. 
You can learn more about how to use 'the Thought Compass' by reading this post and signing up for our quarterly newsletter. In addition to this, the following six steps will get you going!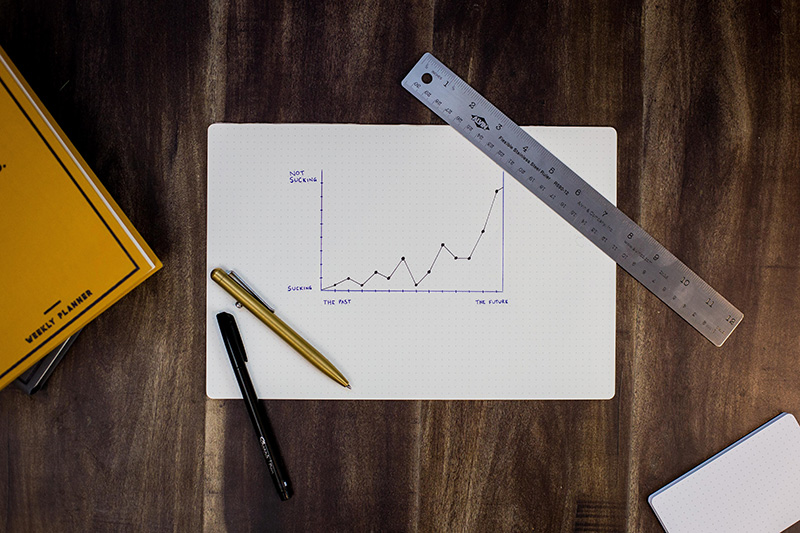 Step 1: Download 'The Thought Compass' handout. 
Step 2: Pick a focus for the center of your 'Thought Compass'. Here are some great things to reflect on:
What did I do well this year?
What area do I wish to focus/improve on this year?
What were my biggest accomplishments in my business this year?
What support do I need to reach my goals next year?
Step 3: Identify four directions you could explore for your theme. Place these in the North, South, East and West positions on the compass. Here is an example of how this might look.
2020 is the year many of us aspire to be more organized. Imagine you wanted to focus on your computer documents. To start, write "Organize your computer files" in the North quadrant.
Step 4: Now expand the "Organize your computer files" quadrant with smaller and smaller ideas and opportunities until you are satisfied. For example, draw three lines from "Organize your computer files" and jot down the following ideas you are considering such as: Creating file folders that focus on your big 3 tasks, scheduling time each day/week to organize your documents and deleting old documents instead of saving them. Perfect, you have just completed the North quadrant of your 'Thought Compass'.
Step 5: Keep going by reflecting and checking in with your inner dread and excitement. Give yourself permission to cross off the topics that provide no appeal to you. Circle the ideas and opportunities that are bright and attractive. 
Step 6: Now use these bright spots as things to adapt or continue to reflect on. For example, perhaps you were really drawn to the idea of scheduling time to organize your computer. You are wondering, "How could I do this?" This is excellent because, in this example, your curiosity is piqued and your mind is open (note that you didn't say, "I should" or "I am wrong for…"). Let go of what is stopping you and focus on what would help you achieve this desire. Its possible to repeat the 'Thought Compass' using these bright spots as centers and expanding your understanding to give you clarity surrounding your inner dreams.
Did you know The Core Concepts of Mindful Eating also is available with 25 professional CPE. Learn more at Skelly Skills!